CORSAIR - H60
orsair CW-9060007-WW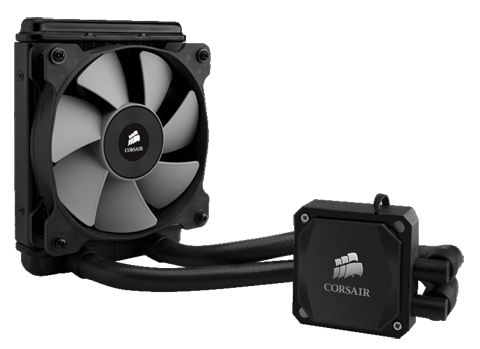 Say goodbye to a stock air cooler, and upgrade from your bulky air cooler to the efficiency and simplicity of liquid CPU cooling. Enjoy better cooling performance and lower noise, and protect your investment in your CPU with the CORSAIR Hydro Series H60 water cooler. Installation is straightforward. If you can get to the back of your PC's motherboard, you can install H60. All you'll need is a screwdriver and you'll be up and running in minutes. Maintenance is minimal thanks to closed-loop architecture and pre-filled coolant, which also delivers excellent reliability and leakage protection for trouble-free use for years to come.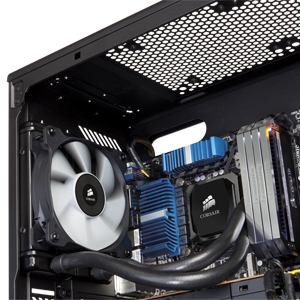 Self-Contained Cooling System
Serious liquid cooling for high-performance CPUs no longer means dealing with complex plumbing. Hydro Series H60 comes pre-filled, and never needs refilling or priming.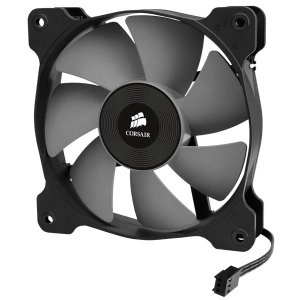 Advanced Fan Design
The 120mm fan incorporates custom-engineered blades for better static pressure to noise ratio, offering improved performance at lower noise levels.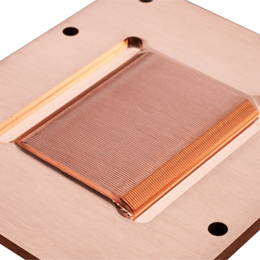 Copper Cold Plate with Pre-Applied Thermal Compound
Copper has better thermal conductivity for more efficient heat transfer to the manifold. Pre-applied thermal compound lets you save a potentially messy installation step.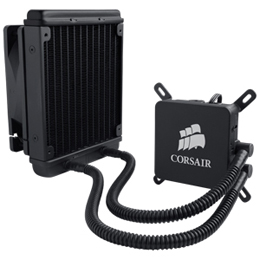 Large-Diameter, Low Permeability Tooling
Minimal coolant evaporation helps ensure long life, and the flexible design gives you better leak protection and makes installation easier in tight spaces.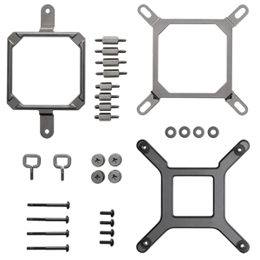 Tool-Free Magnetic Multiplatform Mounting Bracket Kit
The modular design makes installation simpler, and it's compatible with Intel LGA 1150, 1155, 1156, 1366, and 2011 sockets, as well as AMD AM2, AM3, AM4, FM1 and FM2 sockets.